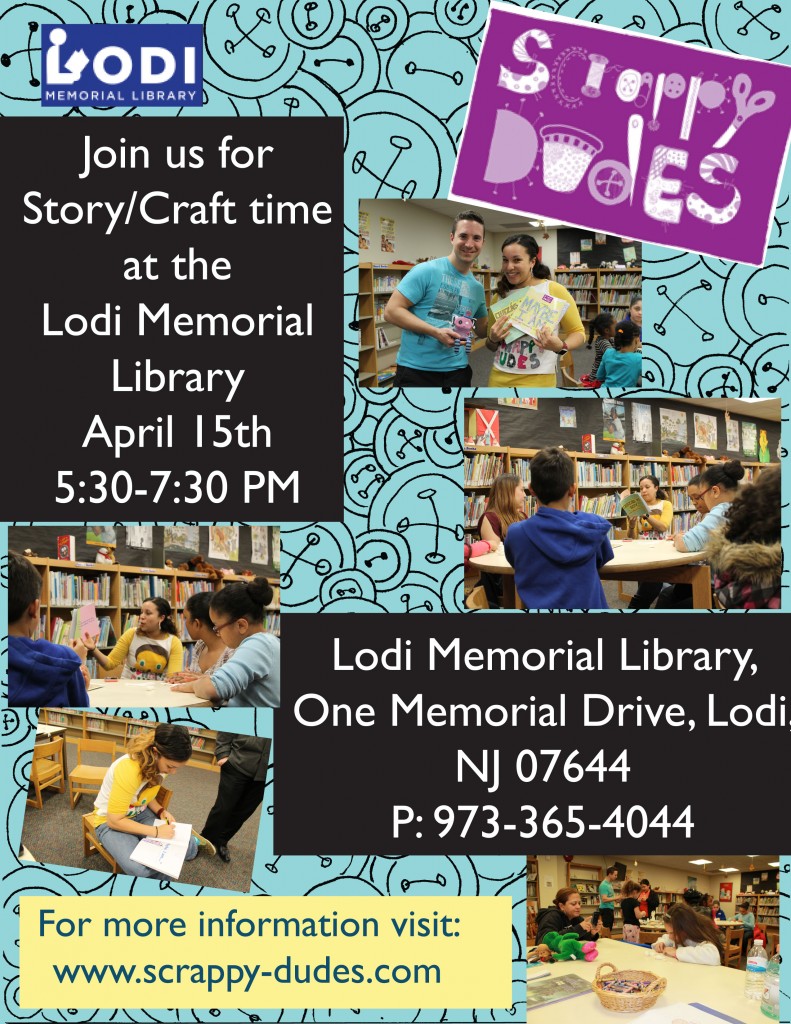 Hi again, it's that time again! We will be returning to Lodi Memorial Library on April 15th, starting at 5:30PM to do another story time & crafts event! We had a decent turn out the first time around of both kids and parents. Vanessa did what she does best (well she's amazing at many things), engaging and teaching the children through her book Maybe I Am… and crafts demonstration!
If you missed out on our last visit you'll want to be there for this one. Come and ask questions about the book, the characters, and learn about the different cultures being explored in the story. Following the book reading there will be plenty of time to enjoy arts and crafts. You may even learn something new from Vanessa and fellow participants.
If you would like us to visit your town's library let us know and we'll work to set up a date. Stay tuned to our facebook page and other social media sites for up coming events!