Scrappy Dudes Dolls are a series of dolls made from recycled materials. The project originated after a trip I took to London and Paris with a friend. We decided to buy a teddy bear while in London in order to document our trip through the eyes of the teddy bear.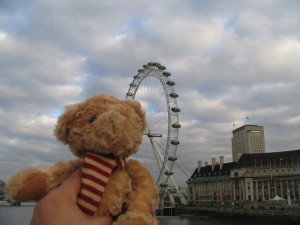 We named the bear Ian Benford I of Sainsbury. His name is derived from a collection of people and places. Ian was the first person we met in London. He was our driver. Benford is derived from Big Ben.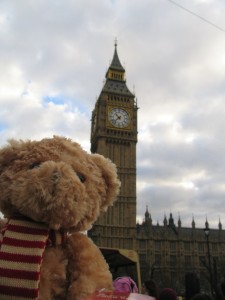 Sainsbury although it sounds a luxurious place in England it is actually the store in which the teddy bear was purchased. Ian was photographed at all the major sites: the London Eye, Big Ben, the Eiffel Tower, and Notre Dame.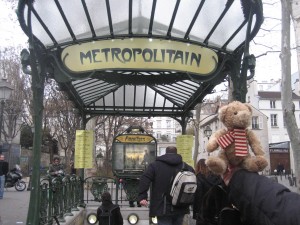 On my arrival home I created a book using the photographs in Adobe InDesign. The book simply stated where Ian had been and what he had seen. I then decided that I wanted to create my own doll to document my travels rather than a store bought doll. I also thought that the photographs were a bit harsh for a children's book. I decided that I would rather illustrate the various scenes of the book. I felt the book also needed to have an underlying moral or message.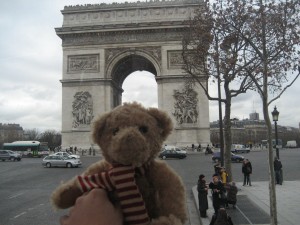 I intend to create a series of books based on multi-cultural issues. Readers will learn the importance of learning about various cultures in order to appreciate people from various backgrounds. In learning about other cultures one learns more about one's own culture. They are meant to facilitate readers into comparing and contrasting various cultures. Teach readers to look beyond their immediate environment. Life is about exploration in order to absorb the good and learn from the bad. We are a collection of people, places, and experiences. We should work on adding to our collection by expanding our experiences. I hope to instill in my readers that it is important to try new things, appreciate, learn from, and understand different people in order to become the best versions of ourselves. Where you come from is only a fraction of who you are, ultimately you mold yourself into who you want to be by pulling the best qualities from external experiences.