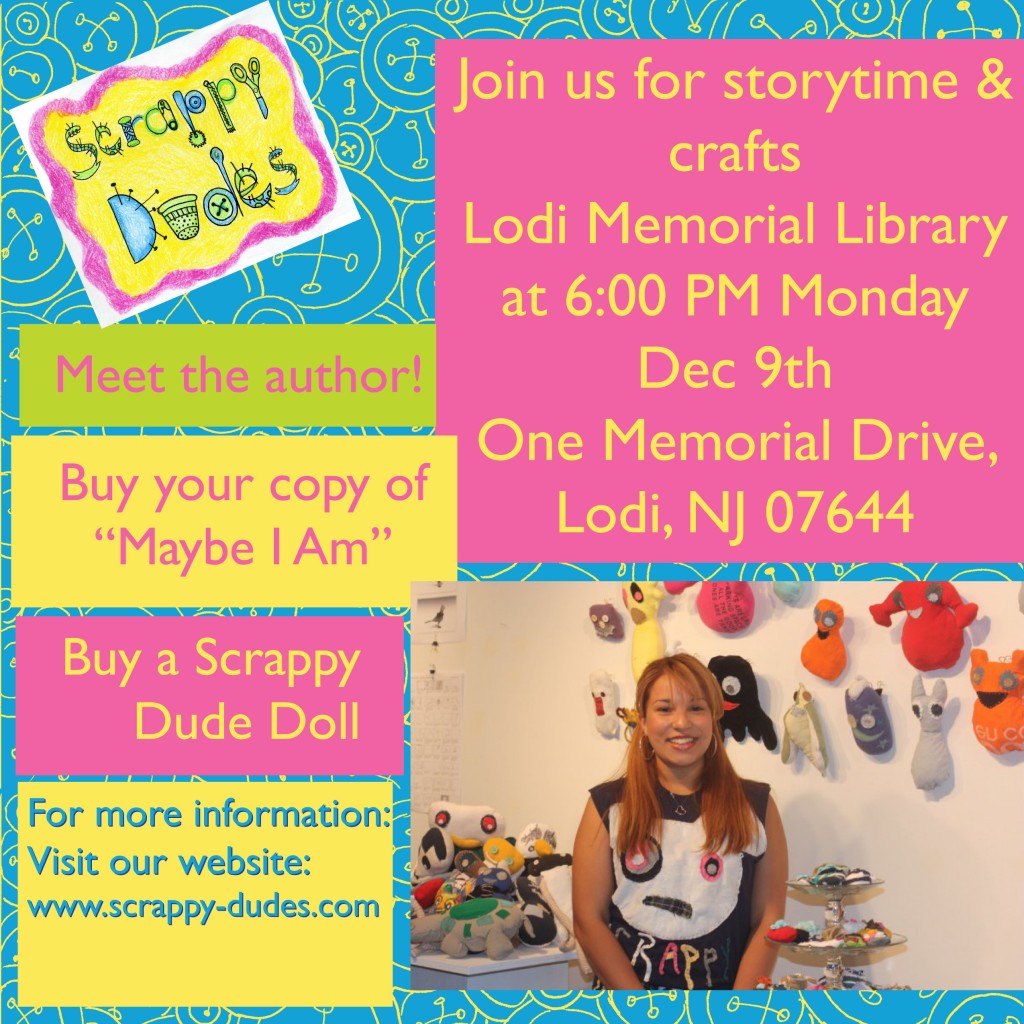 Hi everyone, our first story time & crafts event at Lodi Memorial Library was so much fun! We had a decent turn out of both kids and parents. Vanessa read both the English and Spanish version of "Maybe I Am…". The audience was engaged and one boy in particular was really interacting with the story and Vanessa's questions. It was a joy to see everyone having a good time, learning about different cultures they may not have known about already.
When we go to these events it's exciting to not only see the audience's reaction to Vanessa's books but also to see what creations the kids and parents come up with using the model clay. If you are ever at one of our events, take pictures of your clay figures and post them on our Facebook page! We'd love to see what you did and share them with the world.
If you would like us to come to your town and do a story time & crafts event, please tell us in the comments below! Also we'd like to hear if you have ever used model clay and what you have made with it.