Scrappy Dudes LLC
(click images to enlarge)
About Us
Do you love adventures? Do you like to travel? Well, so do we. Scrappy Dudes dolls and books were created to help you learn and explore as you go to different places, meet different people, and learn about different things.
The Scrappy Dudes Company has created hundreds of dolls from recycled materials (old t-shirts, jeans, and sweaters). The company also expanded into the creation of t-shirts, bags, pillows, and even fake food for the dolls. These dolls are the characters in the Scrappy Dudes book series.
Scrappy Dudes LLC does many workshops and readings at local libraries, book fairs, and hospitals. Much of the proceeds are donated to the Haiti Relief Fund, Arts Programs for inner city kids, and other worthy causes.
(click images to enlarge)
Mission Statement 
Scrappy Dudes dolls and books were created to help children learn and explore the world around them. Scrappy Dudes LLC is looking to continue its  mission to educate and excite children to read.  The books are meant to act as seeds implanted in young minds. These seeds spark their imagination and curiosity. The children will then enrich their own lives by learning about the foods, dances, languages, customs, and traditions of other cultures. Children learn to see outside of their immediate environment and discover a world of possibilities. Scrappy Dudes implements Common Core English Language Standards in all readings. We also implement NJ Visual Arts Standards in all craft time workshops.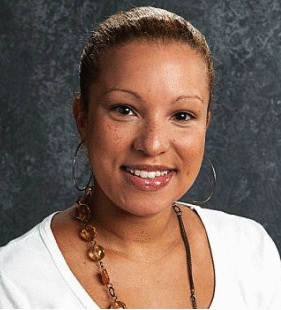 Personal Bio: Vanessa Campos
Vanessa Campos is the creator of the Scrappy Dude dolls and books. The idea for this series originated after a trip to Paris and London. A store bought teddy bear became the central character of the trip.  He was photographed at all the major tourist sights and then a book was created about his travels. This led to the idea of creating hand-made dolls that would serve as "companions" for any future travels. Ms. Campos is not only a toy designer/author/illustrator, she is an art teacher. She has begun to incorporate the creation of these dolls into the classroom. She has created lessons based on product design and the history of both plush and vinyl toys. She has combined both areas of study: art and education into this project. It also reflects her love of traveling, literature, and a sense of play.
Mailing Address
Scrappy Dudes LLC
P. O. Box 382
Hasbrouck Heights, NJ 07604